Whether you are looking to print your own Beverage Labels in-house, or find a company to print them for you, Dasco can assist with all aspects of the beverage labeling process. Our solutions consultants will work with you to build a customized solution to maximize your brand potential and differentiate you from your competition. We have experience working with many different types of beverage producers from home brewers looking for one roll of pre-printed labels, to large wineries looking for full-scale print and apply systems. Take a look at some of our solutions below to see how we can help you maximize your beverage branding.
01.Print Quality Beverage Labels In-House
Dasco specializes in helping our customers find comprehensive solutions to their in-house labeling needs. Our solutions allow our customers to do away with high order minimums, long lead times, and the extra design and plate charges associated with outsourcing your beverage labels. By bringing your process in-house, you will be able to maximize your flexibility and create on-demand eye-catching labels for your beer, wine, or other beverage product.
With the ever-increasing competitiveness of the craft beverage industry, it is imperative that your products stand out against the competition. Printing your labels on-demand allows you to customize small to medium runs of labels and differentiate your beverage products to have more variety in the market. Dasco has partnered with Afinia to provide the best quality inkjet and toner-based printing systems for your beverage labeling needs. With an easy setup process, you can print from label design software, or directly from a PDF so you can have your labels in seconds rather than waiting for a third party to print and deliver them to you.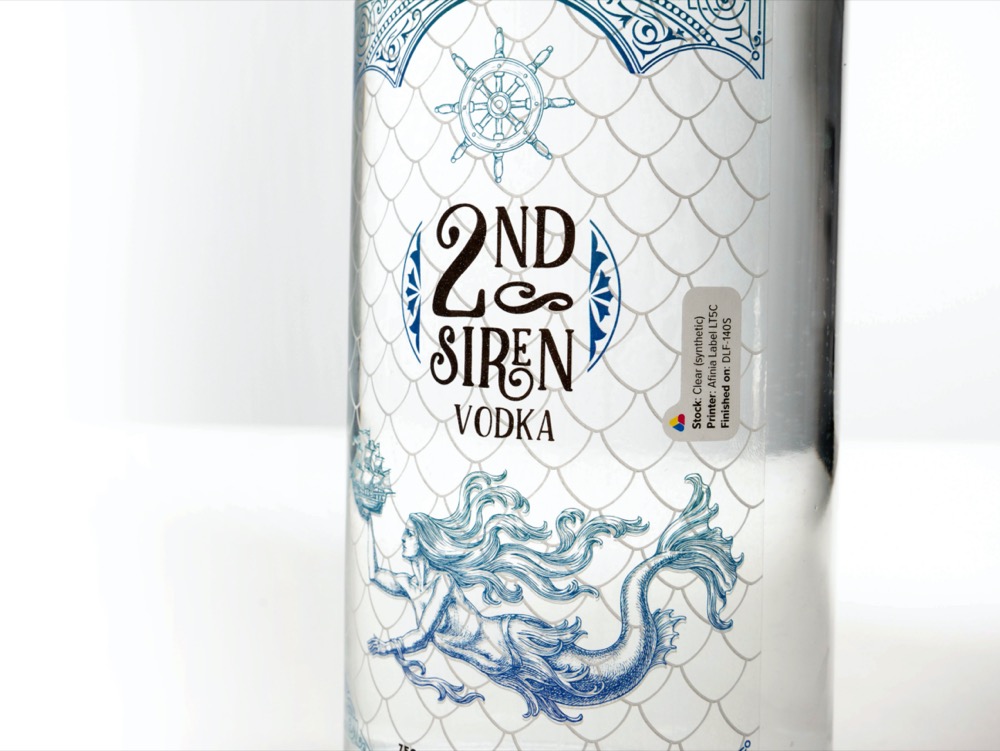 02.Beverage Labels and Materials
Dasco stocks various materials and sizes of labels specially formulated for your beverage application.  From materials made to be resistant to water submersion and ice baths to cold storage labels, Dasco will have a label material that will work for your beverage application.  Take a look below at just a few of our beverage labeling options, or click the link to see our full line of Quicklabel Label stocks:
Contact one of our Solutions Consultants to discuss which label stocks will work best for your beverage application.
03.Custom Beverage Label Printing Services
Not quite ready to print your own labels in-house? Dasco has a team of graphic designers and printers ready to produce your custom labels for you. We will work with you to design eye-catching and functional labels for your beverage application. With extremely short turnaround times, we'll ensure you receive your custom beverage labels quickly and accurately. Contact our consultants to talk through your needs and we'll custom fit a solution for you. Dasco also offers volume discounts and will even stock your labels for you in our warehouse so they're ready to ship out when you need them.
04.Design Your Own Beverage Label
Eye-catching beer and wine labels start with a great label design. There are many ways to approach the design of your beverage label. Most labels will have a blend of eye-catching artwork, and functional information. Utilizing a combination of art specific design software, and software designed for labeling applications, you'll be able to maximize the look and functionality of your beverage label. Dasco design experts can assist you in developing label templates, pulling in variable data fields, and optimizing the look and functionality of your beverage labels. If you'd like to try designing your own labels, click the links below to download free design templates for bottles and cans.
Check out Nicelabel Label Design Software to seamlessly integrate data fields, barcodes, and other variable information into your label artwork.
Beer Bottle Label Design Template PDF