Need Labels that can
Freeze

? We Got 'Em!

Cryogenic labeling involves adhering label material to a product that must survive through exposure to liquid nitrogen or ultra-low temperature freezers, thaw cycles, autoclaves, chemicals and solvents while remaining affixed and legible. Dasco's cryogenic label stock can adhere to both room temperature surfaces or frozen surfaces while remaining intact and legible- even when exposed to harsh laboratory conditions. There are many questions you should ask when you are looking for the best label or system for your cryogenic needs:
01.What do I need to consider when labeling samples exposed to cryogenic freezing?
1. Select the proper label material and adhesive based on whether the label will be applied to your vial at room temperature or once frozen.
2. Select the correct size label for the product you are labeling. If your label is going to be exposed to cryogenic freezing it needs to wrap around your vial or tube and onto itself with a minimum overlap of 1/8" for the best adhesion.
3. Apply the label properly to ensure maximum adhesion by following the below steps:
Firmly hold the edge of the label to the vial while applying pressure across the label, move finger along the edge of the label.
Continue to wrap the label around the vial by moving a finger or thumb across the face of the label while applying pressure.
Make multiple passes over the label, firmly applying pressure across the entire surface of the label.
It is best to have the label overlap at least 1/8" onto itself for maximum adhesion.
If applying the label to a room temperature vial, allow the label to dwell as long as possible before subjecting to the cryogenic environment. (20 minutes to 24 hours recommended, maximum adhesion is achieved at 24 hours)
Once the labeled vial or tube has been frozen, do not attempt to test the adhesive of the label by picking at or twisting the label. At cryo temperatures, the adhesive bond to the vial or tube will crack and destroy and the label will fall off if it is picked at. With normal treatment, however, it will stay on the vial.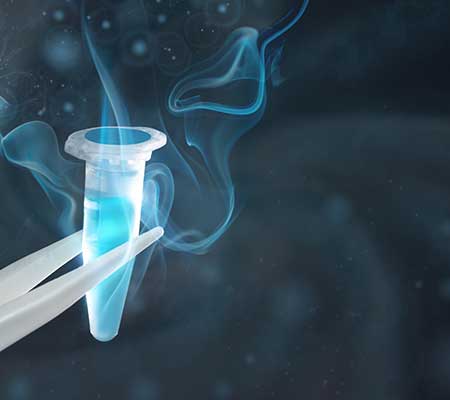 02. Which cryogenic label printing system is right for you?
There are a wide variety of thermal transfer printing systems that will create labels with legible, durable printing for long life identification of your vials. See below for a few of our recommended systems:
Portable Printers
Brady BMP51- The portable printer is a low cost system for low volume labels (less than 50 labels/day). These are great systems to produce quality labels for your application but there are some things to be aware of. The labels for a portable system are typically more expensive than labels for the other systems and entering the data into portable systems can be cumbersome at times.
Desktop Printers
Desktop printers are great when printing less than 500 labels per day. Desktop printing systems are typically connected to a PC and driven by your Label Information Management System (LIMS) or a label printing software, but can also be set up in stand-alone mode with a keyboard attached. Desktop systems can print a variety of labels for many applications outside of cryogenic labeling which provides great flexibility if you intend to use your printer for a multitude of applications across your facility. A few recommended printing systems in this category include: TSC TTP323 or TC310, Zebra GK or GX printers and Brady BBP12 printer.
Industrial Printers
Industrial printing system perform at the same level as desktop printers quality-wise, but can handle a much higher volume of labels on a daily basis. These systems tend to be much larger than the desktop systems so you will need more space to set-up and run the printer and labels. If you are printing in excess of 500 labels a day or see your volumes increasing you may want to consider an industrial printing system. A few recommended printing systems in this category include: cab Mach 4, Brady IP300 or IP600, Zebra Xi printer series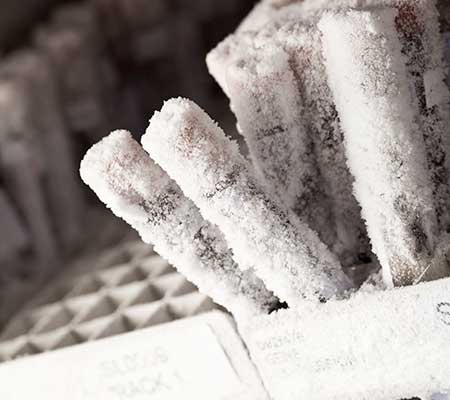 03. Talk to A Professional
When selecting the proper label and printing system be sure to work with a knowledgeable supplier that knows which materials will meet your needs and how they will integrate into your system. Having expertise with printing and scanning systems is also critical to ensure that you are able to print and read any barcode data on your vials. A complete system to meet your needs provides you with a long lasting, legible labeling solution.