World-Class Hardware designed to match your specific needs
Your work is demanding. Whether you are tracking inventory in a warehouse, printing micro labels for manufactured components, or ensuring positive patient ID, you can depend on Zebra printers.
When your printers work, you barely notice them. But when they don't? They require 100% of your focus to battle downtime, delays, missed shipments, or even compliance issues. Operating printers shouldn't require a PhD in device management, but sometimes it feels like it does.
Remove the hassle. With a Zebra printer, each step is frustration-free. From simplified set-up to quality construction to our performance-enhancing Print DNA toolset – our printers are designed to be self-reliant, durable and endlessly eager to power through your work week. Going beyond just hardware, they deliver the type of autonomy, intelligence – and unlike other brands, security – that give you peace of mind and a genuine sense of protection. Shield yourself from cyberattacks. Forget failures. Now you can go forth and print with confidence knowing you have a partner with 50 years of thermal printing experience by your side. With Zebra, you're free from picking and choosing between performance, reliability or security. You get it all. So go ahead – push the limits and put them to work for years or even decades. Zebra printers won't let you down. Don't Compromise. Get it all with Zebra.
Zebra's printers, tablets and mobile computers are purpose-built for your environment to empower your team to work faster and smarter. Select Zebra Certified Supplies to print labels that last longer, won't smudge, and protect the life of your printhead. Ensure those labels scan the first time, every time, by pairing with a Zebra scanner. Be more productive with Zebra at your side.
01.Zebra printers & Zebra Certified Supplies
Some relationships just work. Zebra's Certified Supplies are scientifically designed and rigorously tested to work, so you can too. Anything less is a compromise in uptime and expense.
Consistency from batch to batch for reliable output and outcomes
Exceptional service and just-in-time delivery keeps businesses running
30 years of expertise offers invaluable peace of mind and performance
02.Zebra Mobile Printers
Transform your Print Processes with Zebra's Smart, Strong and Versatile Printers.
Experience real-time visibility with simple printer management
Connect directly, securely, and seamlessly to the cloud
Reduce device and data risks
Make printer integration painless across any network
Eliminate the learning curve to accelerate adoption and speed up training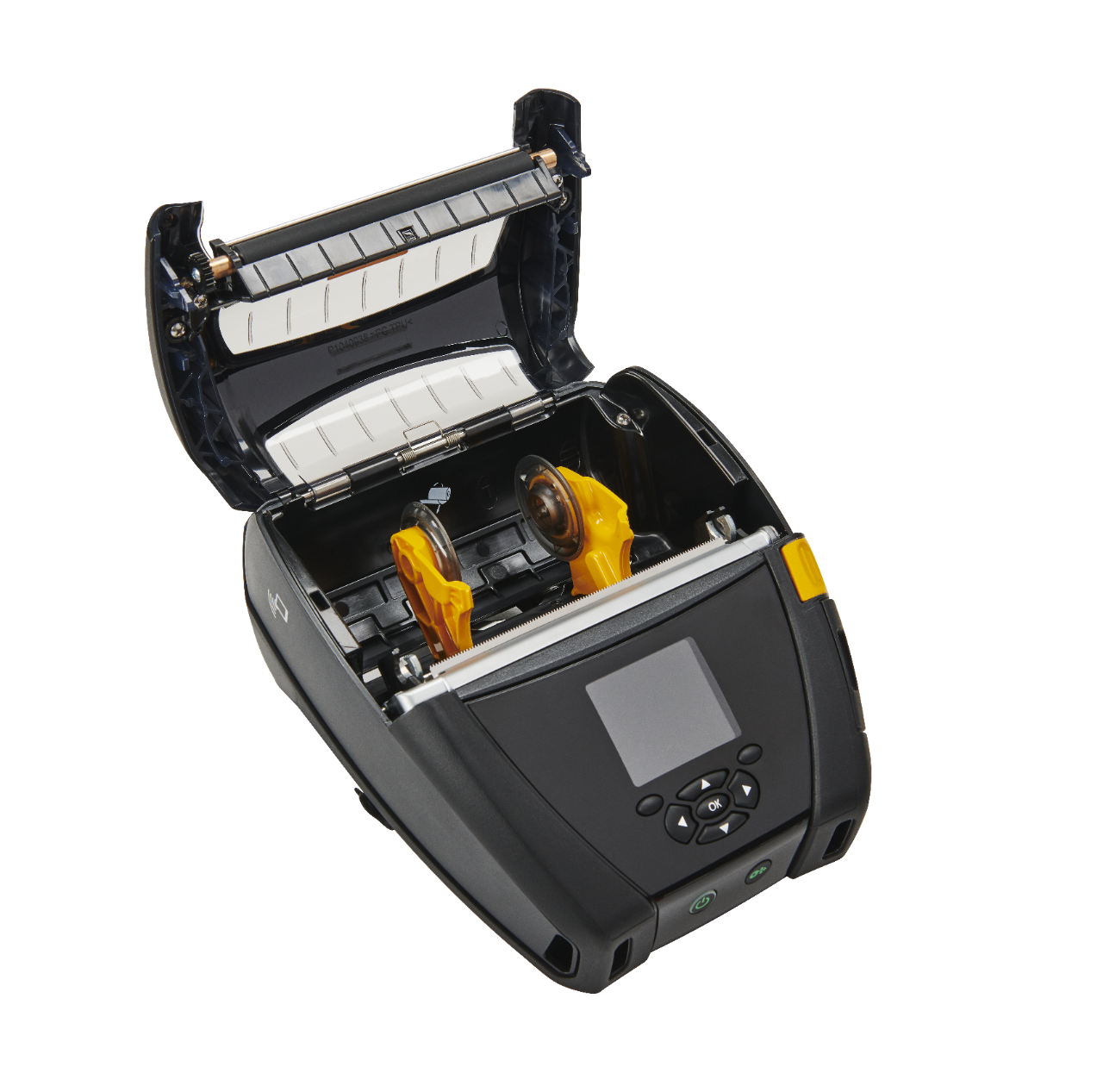 03.Durable Printers for Warehousing
Inbound. Outbound. Picking. Shipping. There's a lot that can go wrong before an order reaches a customer's door. So why not set yourself up for success with Zebra's industrial and mobile printers designed for your warehousing needs?
Let nothing come between you and printing: Designed to withstand the most punishing warehouse conditions, these heavy-gauge structured printers don't know the meaning of quit.
Go beyond speeds and feeds: Zebra's exclusive Print DNA and Link-OS intelligence translate into printers you can easily manage remotely; securely connect to the cloud and smoothly integrate into your existing systems.
Change with changing times: Need RFID encoding? Install it. Want to connect to peripheral devices? Do so with USB host ports and communication slots. The ZT600 is designed today to adapt to tomorrow.